So you've avoided the local cake shop and shunned the fudge at the supermarket till but still you need that little something that will satisfy your sweet tooth.
We hear you, and we have the answer. In just 20 minutes you'll have an entire batch of quick and healthy oat bars, aka Lowly's Superior Oat Bars, ready and waiting for when that sweet tooth calls again.
Lowly's Superior Oat Bars Recipe
Ingredients:
250 ml (1 cup) oats

250 ml (1 cup) coconut

125 ml (½ cup) whey protein powder

2 eggs, beaten

2.5 ml (½ teaspoon) vanilla essence

160 ml (¾ cup) crunchy peanut butter

85 ml (⅓ cup) honey

125 ml (½ cup) raisins
Instructions:
Heat the oven to 180 degrees C.

Grease an oven dish approximately 20 x 24 cm in size.

Beat the eggs and vanilla essence in a large bowl.

Add the honey and peanut butter and stir well into the eggs.

Add the oats, the coconut, the raisins and the whey powder and mix all together very well.

Spread into the oven dish - keep your hands wet, it stops the mixture from sticking to you.

When the oven is the right temperature, bake the bars for 12 minutes.

Take the pan out and allow it to cool before you cut it into squares.

Divide the pan into 4 each way and you will get 16 oat bars.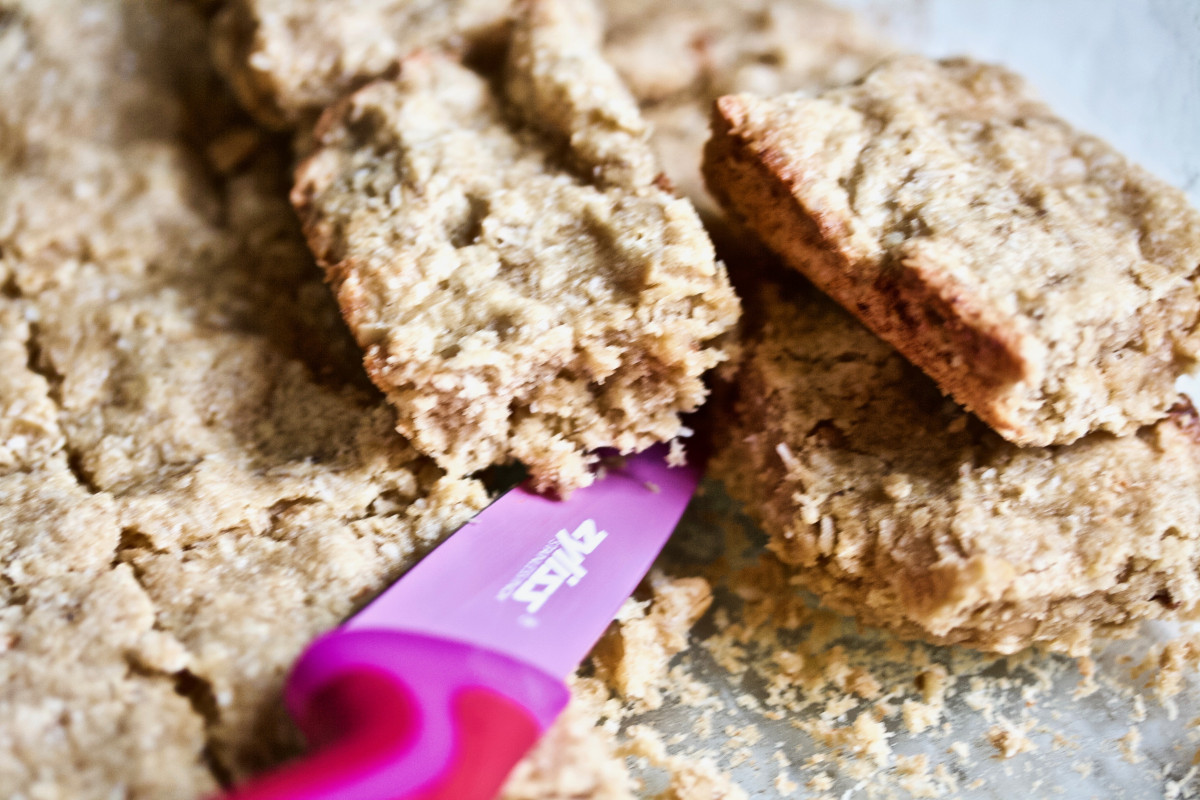 And for those on low carb or moderate carb eating plans, we have a plan for your oat bars.
How to Reduce The Carbs In Your Oat Bars?
Leave out the raisins

Substitute 125 ml (½ cup) xylitol for the honey
PLEASE remember that xylitol is poisonous for pets and it can be fatal for them. Keep anything with xylitol in it away from dogs and cats.
You may be wondering which whey protein powder to use. There are hundreds of different types used as sports supplements and if you happen to use this then by all means use it for the oat bars. But if you go to the health section of the supermarket you will find plain whey powder which is way (no pun intended) cheaper. You can use it for baking but it is not nice in a post exercise health shake unless you add flavouring.